Are you looking for a credit that earns you reward points on every purchase? That should be the Scotiabank MAGNA Mastercard. This card comes with benefits and rewards that make your application for it worthwhile.
The Scotiabank MAGNA Mastercard comes with a Rewards Programme which is a loyalty program. It partners the best merchants in industries like groceries, gas, etc., and rewards customers for their business.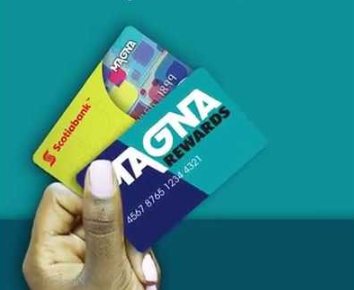 Members of the MAGNA Rewards Programme get a free MAGNA card to use when they shop at MAGNA merchants. They even earn more MAGNA Rewards Points when they use their Scotiabank MAGNA Mastercard at MAGNA merchants and present their MAGNA Rewards card. All you have to do is to show both cards to "double-dip" at MAGNA merchants.
Scotiabank MAGNA Mastercard Benefits
Cardholders stand a chance of earning additional MAGNA Rewards Points with every purchase made on additional cards for family members, available at a small charge.
There's a provision for free, personalized convenience cheques that you can use just like your personal cheques to make purchases, pay utility bills or get cash at a teller window.
Enjoy up to US$100 for Purchase Protection per occurrence. Availability of funds for theft /or accidental damage of purchase of the covered item.
You have peace of mind with emergency services available via Mastercard Global Service.
Gives your family financial comfort in the event of your death with optional, low-cost Credit Life Protection for up to US$25,000
Receive up to 4% on purchases at Magna partners.
A welcome bonus of 1,500 points when you spend $30,000 in the first three months.
you get an added layer of security for every transaction you make using a Scotiabank card with a chip and your unique 4-digit Personal Identification Number (PIN)
Scotiabank MAGNA Mastercard Application
The Scotiabank MAGNA Mastercard has the following application instructions:
Eligibility Criteria
Only residents of Jamaica, are eligible to apply
Those who wish to apply must be at least 18 years of age
How to Apply
Visit the Scotiabank application page
Review, and agree to the terms and conditions of the credit card
Take a step further by, clicking on the "Continue" link to proceed further
Type in the following; First name, Middle initial, Last name, Home phone, Mobile phone, and Email address.
Type in your; Date of birth, Country of birth, City of birth, Country of citizenship, Gender Marital status, Mother's maiden name, and Number of dependents
Additional Information: If you happen to be an existing member of the MAGNA Rewards Programme, type in your member number
Provide an answers to this question, "Are you related to an employee at Scotiabank"?
State, if this card, will be used to conduct transactions on behalf of someone other than you, the authorized cardholder?
Supply the following proof of identification; Passport number or National Identification card number, Tax Registration Number
Tick on the "Continue" link, to move to the next stage of the application.
Scotiabank MAGNA Mastercard Activation
This can be activated by calling the customer service team for directions.  
Scotiabank MAGNA Mastercard Login
Ready to log in?
Go to the Bank of Nova Scotia login page
Type in your ScotiaCard number
Type in your Password
Click on the "Sign In" link.
Scotiabank MAGNA Mastercard Password Recovery
If you confused on how to recover your password, relax and do the following:
Navigate to the login page, and Tick on the "Forgot your password"? link
Type in your ScotiaCard number, Last name, Last 4 digits of account, Mother's maiden name, Home phone number and Date of birth.
Tap on the "Next" link, to get to the next stage.
Scotiabank MAGNA Mastercard Customer Service
If you have any questions or issues about the Scotiabank MAGNA Mastercard, call using the number provided on the card's website to gain access to a customer care agent.
Also Read >>>> Old Navy Credit Card – Features and how to Apply.