Old Navy Credit Card – Features and how to Apply.
Enjoy 25% off your first purchase with the Old Navy credit card issued by Synchrony bank. You can rack up rewards, and earn points when you make a purchase using your card at Gap Inc., brands, in store and online. Thereafter, redeem your rewards at any Gap Inc. brand like Banana Republic, Old Navy, Athleta, and Hill City.
This card has been designed to give avid fashion shoppers at Old Navy a card that rewards them as they shop. It is part of the family of branded cards from Gap Inc., and in addition to Gap and Old Navy, the line also covers clothing retailers like Banana Republic and Athleta.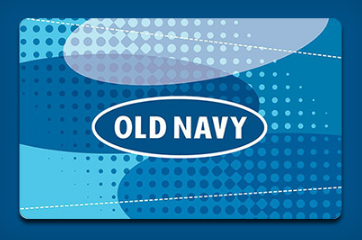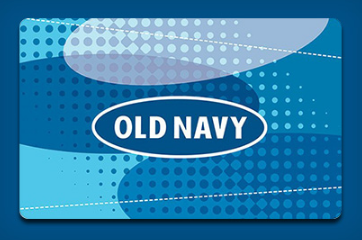 Old Navy Credit Card Benefits
Hey!! Say hello to your Old Navy cardmember benefits:
5 points for every $1 spent at Gap Inc. brands
A reward for every 500 points earned
You are allowed to redeem your reward at any of the Gap Inc brand
Enjoy exclusive offers all year round
Enjoy early access to popular sales
No annual fee charge
Zero fraud liability
1 point for every $1 spent outside Gap Inc. brands
Visa cardmember only offers and promotions.
Old Navy Credit Card App
Good news!! You can now shop Old Navy and other Gap Inc. stores with the new easy to use app. You can find, save, share and buy products when and where it is convenient for you with ease.
App Features
The app features includes the following:
Browse: Easily browse the latest fashion across all its categories with detailed product descriptions and access to size and color availability.
Scan: You can scan product barcodes in store to find alternate sizes and colors, get product information and many more.
Search: You can use the apps search features to search across a single category or across all of its stores.
Buy: Directly buy from oldnavy.com in an easy, streamlined checkout. With your existing login, you can take advantage of saved credit card and address information. Add products easily from Gap, Banana Republic, Piperlime, and Athleta and checkout all at once.
Email – You can now email products you like to friends, family or yourself.
Old Navy Credit Card Application
Before you apply for the Old Navy credit card, you must have your personal details handy.
How to Apply
Scroll to the Synchrony Financial homepage
Kindly provide all the required personal detail of you e.g. name, address, date of birth, email address etc.
(Electronic Statements OR Paper Statements) pick from the option for your billing statement
Go through the Synchrony Bank rate and fee table
Consent to the Terms and Conditions of the credit card
Click on the "Secure Submit" button, to submit your application after you are done.
How to Check Your Old Navy Credit Card Application Status
Check your application status, by logging into your account online. Check below for the login steps.
Old Navy Credit Card Activation
Activate your credit card, by visiting the card website and calling with the number displayed on the site.
Old Navy Credit Card Login
To login to your credit card account;
Enter the login page of Synchrony Bank card services
Key in your User ID
Key in your Password
Tap on the secure login link, to gain access.
Old Navy Credit Card User ID or Password Recovery
You'll need your User ID and Password if you want to have access to your card account. This is how to recover both if you have forgotten them:
User ID
Scroll to the login page
Click on the "Find User ID"
Next, on the new page you are directed to, key in your credit card number and zip code.
Tap on the "Find User ID" link to recover your User ID.
Password
Scroll to Synchrony Bank login page
Choose " Reset password" link
On the new page you are directed to, key in a User ID
Enter a zip code
Use the mail sent to your email to reset your password.
Once your done, you will get a confirmation email, stating that your password has been changed.
How to Make Old Navy Credit Card Bill Payment
Your payment, can be mailed to the mailing address displayed on the card's secure website. Before you mail your check, it is best to call the customer service team for reconfirmation.
Old Navy Credit Card Customer Service Number
Cardholderswho want to contact the Old Navy credit card customer service team, can do so by visiting the official website of the card issuer for general information and enquiries on Old Navy Credit Card.
Also Read >>>> Ollo Rewards Mastercard – Apply and Activate Ollo Rewards Mastercard