Marvel Credit Card Benefits and Application.
Marvel credit card is issued by Synchrony Bank. This credit card helps you unlock your superpowers. Asides from special extras and benefits ranging from no annual fee, no $25 statement credit, 10% off merchandise, free shipping offers, and so on, this card comes in 6 designs.
Card users can make a selection among a half-dozen designs of artwork which includes 4 cards that feature superheroes: Spiderman, Ironman, Black Panther, Avengers. Other subtler designs include a black-and-gray composite of Marvel superhero emblems and Captain America's shield.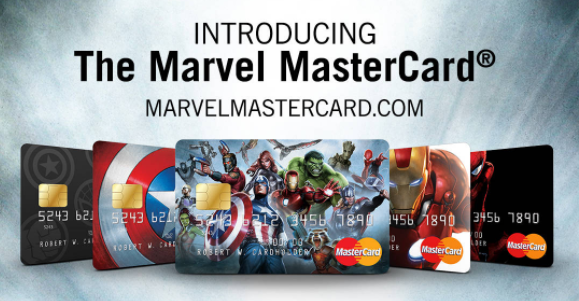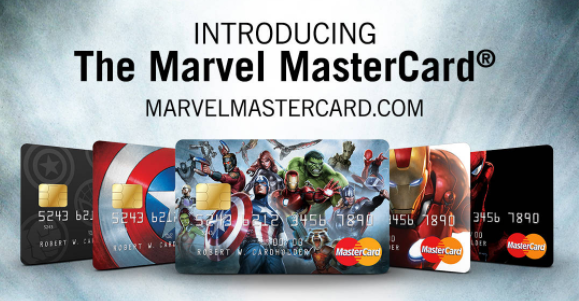 Benefits of Marvel Credit Card Benefits
Some of the benefits of the Marvel Credit Card include:
You get a cashback of 3% on entertainment, dining, online at Marvel.com and at Marvel's Official Merchandise Booths.
Get 1% earning as cashback on all other Mastercard purchases (cashback is paid with statement credit).
Say goodbye to the annual fee.
You are given A $25 Statement credit once you purchase anything for the first time with your new marvel MasterCard.
Get 10% off Merchandise purchases at MarvelShop.com every other day.
During certain times of the year, you get free shipping offers on MarvelShop.com.
Access to special discounts on Marvel digital comics or Marvel Unlimited.
How to apply for Marvel Credit Card
On your browser, you can visit https://apply.syf.com/eapply/eapply.action?clientCode=MARVEL
Move to the section marked "Your Information" and type in the following info: First name, M.I.(optional), last name, suffix (optional), street address, Apt#, City & State, Zip code, Primary phone, Type, Alternate phone, Type, Email address, Confirm email address, TIN/SSN, Date of birth and Annual net income.
Click "Continue" to get further instructions on how to complete your application.
How to activate Marvel Credit Card
After receiving your card, you are to call the number listed on the sticker on it in order to have your account activated.
How to log into Marvel Credit Card
On your favorite browser, visit marvel.com.
Click "Access Your Account"
Type in your User ID (it is case sensitive, it might differ from your MarvelShop.com User ID)
Enter your Password
If you want to remain signed in, indicate so.
And finally, to access your account, click on "Secure Login".
How to recover Marvel Credit Card User ID or Password
Open your browser, go to marvel.com.
Enter your User ID
Type in your Zip Code
Click "Continue"
Your password recovery link will be sent to the email address you provided.
How to register for Marvel Credit Card Online Access
Pay a visit to marvel.syf.com/login/register
Type in your account number
Enter your billing zip code
Finally, click "Continue".
How to Report a Lost or Stolen Card
Put a call to Synchrony's automated phone system to report your card stolen or lost. After your report, your account will be closed and a new account number will be issued to you. Go through your account activity, and if you find any unauthorized purchases, report them to the customer service.
How to pay your Marvel Credit Card
You can pay your credit card via:
online payments (multiple, single, and Autopay)
checks are drawn on US financial institutions such as Western Union, money orders, Walmart Bill Pay services or electronically submitted payments from your financial institution.
the phone, but you will be charged a fee.
Note that, Gift certificates and credit cards are not accepted as a form of payment.
How to contact Marvel Credit Card Customer
Put a call to the toll-free number on your statement or on the back of your credit card. You can also send a mail to Synchrony Bank.
Also Read >>>> Barclaycard Ring Mastercard Application.