Journey Student Credit Card – Activation & Application.
Capital One is the issuer of the Journey Student credit card which is a solid unsecured rewards card. This card caters to people with average or limited credit and can be used by anyone, not just students. With the card comes enhanced rewards as you pay on time.
This card is a great card option for students with average or limited credit. Those who want to improve their credit and get some cash back too can make do with this card.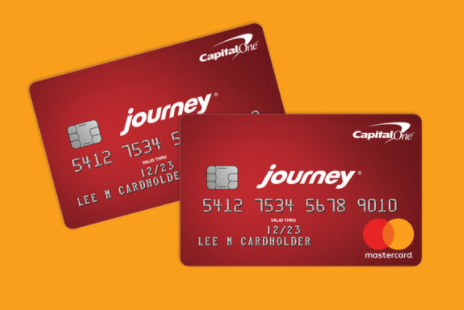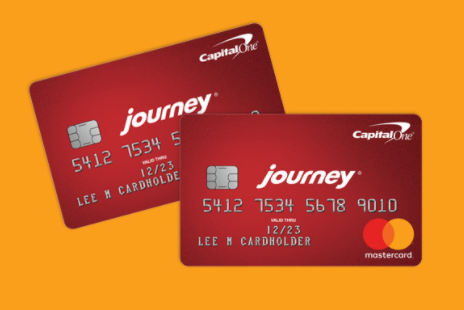 Even though the name implies that it is a student credit card, you don't actually need to be a student to apply for this card. This card can be used by anyone because it is one of the cards that can help you build credit.
Journey Student Credit Card
Even though the Journey Student credit card does not come with lots of cash back, with an average or limited credit, your options of getting a credit card will be limited. Thus, you can get this card to help you establish a strong credit history and eventuality you'll stand qualified for a more rewarding credit card offer.
With this card, comes a 1% cash back on every purchase, which gets boosted to 1.25% when you pay your bills on time. You may also automatically be considered for a credit line increase after six months.
Journey Student Credit Card Benefits
Build credit with benefits from the Journey Student credit card:
People with average or limited credit, including students can apply for and get the card to build and improve their credit.
Offers built-in incentive for responsible use.
Cardholders, get access to a higher credit line relatively quickly.
There's free VantageScore 3.0 credit score, from your TransUnion credit report.
No annual fee, no foreign transaction fee charge.
Unlimited 1% cash back on all your purchases. Pay on time to boost your cash back to a total of 125% for that month.
Earn $5 per month for 12 months on select streaming subscriptions when you pay on time (Exclusions Apply)
24/7 customer service
Transfer your higher-rate balances onto a Capital One Card.
Add an authorized user to your account, and track spending by user.
24/7 access to a list of merchants that charge your Capital One card monthly, such as subscriptions and bills on your account.
You can set up an Autopay for your account and your payments will be made automatically every month.
Set up personalized email or text reminders to help you stay afloat of your account.
No foreign transaction fee
Be automatically considered for a higher credit line in as little as 6 months
Journey® Student Credit Card Application
Apply now with these simple steps and start building your credit:
Go to applynow.capitalone.com
Type in the following personal information: First name, middle initial, last name, date of birth, social security number.
Confirm if you are a US citizen or not.
Type in the following contact information: Residential address (PO Box is not valid), Apt/Suite (if applicable), Zip code, city, state, email address, and primary phone number.
Fill in the following financial information: employment status, total annual income, monthly rent/mortgage.
Confirm with yes or no if you have or do not have a bank account.
Read through and agree to the terms and conditions of the credit card.
Decide on your preferred language.
Tick on the 'Continue' link, to get to the next phase of the application.
Journey® Student Credit Card Activation
Activate your new credit card, by enrolling in online banking. You must have your card ready, as you will be required to enter the 3 digit security code on the back of your card to have it activated.
Journey® Rewards Credit Card Login
Access your account to enjoy benefits and rewards by doing the following:
Go to verified.capitalone.com/auth/signin
Type in your username and password
Tick on the 'Remember Me' box if you want to stay logged in
Tick on the 'Sign In' link.
Journey® Student Credit Card Password or Username Recovery
Recover your password or username with these steps:
Visit the login page and click on the 'Forgot Username or Password link.
Fill out your last name, social security number, date of birth
Tick on the 'Find Me' link.
Journey® Student Credit Card Customer Service
Cardholders can contact Capital One at their customer support website at capitalone.com/support-center/contact-us, for more information on the Journey Student credit card.
Also Read >>>> Pandora Credit Card – Apply – Activate your Pandora Credit Card