Huobi Review 2021 | Huobi Supported Countries | Huobi Wallet App Download
Huobi review 2021 – Huobi is one of the popular cryptocurrency exchange platforms launched in 2013. Huobi headquartered is on Singapore, the Huobi exchange platform describes itself as a digital asset exchange, and it supports ICO tokens as week as other cryptocurrencies and Huobi believes that future development of the blockchain economy will lead to new categories of digital assets appearing.
This Huobi review 2021 will cover, Huobi wallet review, Huobi supported countries, Huobi wallet app, and Huobi Wallet sign-in.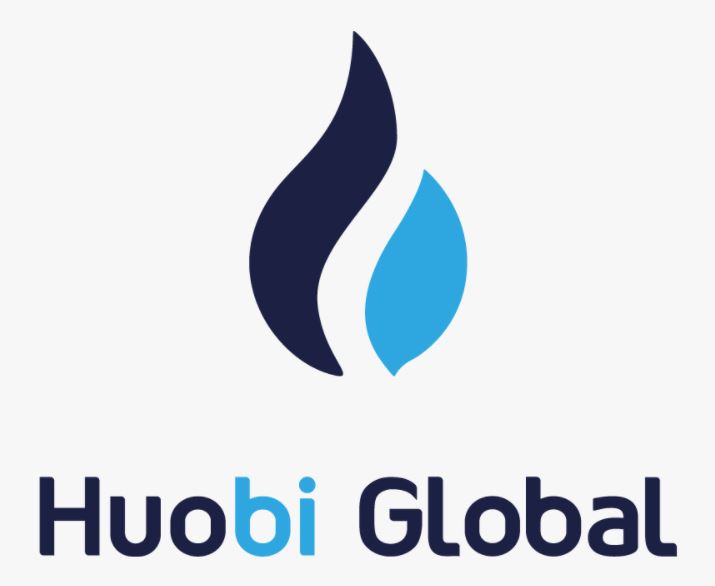 Huobi Wallet Review
Huobi has become one of the leading cryptocurrency platforms worldwide, through this aggressive moment the exchange continue to thrive.
Three years after the Huobi wallet was launched the platform was able to hit a huge milestone of 1.7 trillion yuan in the trading volume. At the time of writing this post, the Huobi platforms rank as one of the top 3 platforms based on the coin gecko ranking.
Huobi users can enjoy 900 pairs of crypto assets in the Huobi exchange, Huobi is indeed one of the strongest crypto exchanges and has already established it's name in the market.
Huobi Digital Exchange Key Features And Functions
Here are some of the significant features of the Huobi digital trading platforms:
Provides margin trading
Flexible payment method for traders
Supports over 900 trading pairs
Trading fees(0.2% for maker and 0.2% for takers)
Easy and friendly user interface
You download the Huobi digital exchange in both google store for android and app store for apple
Huobi exchange supports major cryptocurrencies such as BTC, ETH, and USDT that can be traded directly with each other.
The Huobi exchange also provides staking pools where users can stake their crypto to earn rewards, however staking depends on the offer made by the exchange.
Huobi Supported Countries
Earlier this year the Huobi exchange place banned 10 countries from trading. Here is a list of Huobi supported countries: Australia, Cameroon, Chad, Canada, Denmark, France, Greece, Haiti, Iceland, Libya, Mexico, Nepal, Belize, Romania, Senegal, Cape Verde, Sri Lanka, United Kingdom, Eritrea, Gambia, Indonesia, Lebanon, Angola, Malta, Bahamas, Benin, Chile, Ghana Gibraltar, Grenada Serbia, Guinea-Bissau, Tonga, Kenya, Finland, Namibia, Oman, Palau, Jamaica, Solomon, Islands, Kyrgyzstan, Tunisia, Montenegro, Peru, Sweden, Trinidad and Tobago, Yemen, Bahrain, Bulgaria, Colombia, Belarus, Cuba, Cyprus, Algeria, Burkina Faso, Cambodia, Kuwait, Russian, Federation, Saint Lucia, South Sudan, Tanzania, Turkey, Virgin Islands, British, Japan, Malawi, Netherlands, Maldives, Botswana, Qatar, Saint Kitts and Nevis Saint Vincent and the Grenadines Slovenia Sudan Taiwan, Tuvalu, Vatican City, Uruguay, Malaysia, Moldova, Nauru, Papua, New Guinea, Zambia, Andorra Bolivia Afghanistan Congo Cote d'Ivoire Laos Dominican Republic Mauritania Egypt Gabon Morocco Uganda Nigeria Swazil and Vietnam Austria Barbados Bosnia and Herzegovina Djibouti Equatorial Guinea Comoros Estonia Fiji Ethiopia Mali Hong Kong Ireland Italy Philippine Macedonia Poland Madagascar Sierra Leone Vanuatu Panama Portugal Samoa Saudi Arabia Albania Burundi Guinea Iran Timor-Leste Armenia Bangladesh Belgium Kiribati Lithuania Bhutan Mongolia Cayman Islands Myanmar Niger Rwanda Sao Tome and Principe Slovakia Czech Republic Thailand United Arab Emirates Ecuador Germany India Liberia Luxem bourg Liechtenstein Marshall Islands Monaco Mozambique New Zealand Pakistan Togo Uzbekistan Venezuela Zimbabwe Antigua and Barbuda Croatia Argentina Guyana Kazakhstan Lesotho Central African Republic Norway Paraguay San Marino Spain Suriname Switzerland Tajikistan Guatemala Honduras Iraq Mauritius Nicaragua Singapore Somalia Azerbaijan Brazil Brunei China Costa Rica El Salvador Georgia Hungary Israel Jordan Latvia Micronesia Seychelles South Africa Turkmenistan Ukraine Isle of Man Kosovo.
Full List Of Countries Prohibited From Using The Digital Exchange:
China, Taiwan, Israel, Iraq, Bangladesh, Bolivia, Ecuador, Kyrgyzstan, Sevastopol, and the U.K. (in the U.K., retail investors only) is restricted from using Huobi's platform. Use of the transaction of digital assets and provision of related services by persons located in the U.S., Canada, Hong Kong, Japan, Cuba, Iran, North Korea, Sudan, Syria, Venezuela, and Crimea is prohibited.
Huobi Wallet App
You can download the Huobi app from the Google Play Store for Android users and app store for iOS users to start trading conveniently from your mobile device
Huobi Wallet Sign In
For Huobi wallet sign in, you will be required to register for an account before you can access Huobi wallet sign in, here is how to register for Huobi wallet:
Access your web browser
Enter www.Huobi.Com
Tap on register account
You will be redirected, to the huobi registration page
You can choose to sign up with your email or mobile phone number
Enter your country
Email address and password
Confirm your password .
Add invitation code if you have any.
Proceed to sign up
Here is how to access the Huobi wallet sign in
Enter your email and password
Or you can easily tap on the sign in with Facebook, Apple and Google button on the sign in page
You can easily access your Huobi account when you download the app from your mobile phone app store.