HSBC Advanced Credit Card Application.
The HSBC Advanced Credit Card is designed to make your entertainment and dining more rewarding. This card offers you unlimited rewards points with no expiration, travel benefits to meet your travel needs any day and time.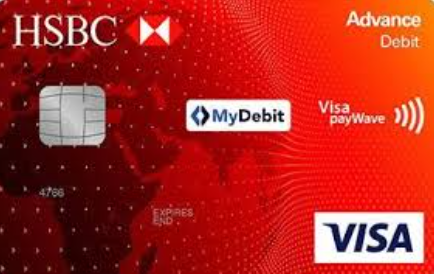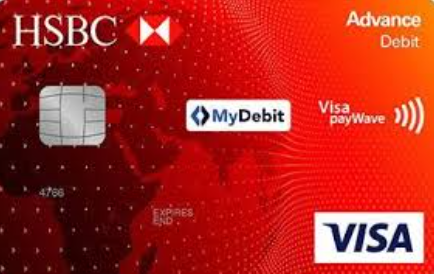 Benefits of HSBC Advance Credit Card
Unlimited rewards program points that don't expire.
You earn a first-time 3X points on dining and you get to choose purchases on entertainment and an additional 2X points on other purchases in the first year from when you open your account, up to the first $25,000 in purchases.
Earn 2X rewards program points on net, new dining, and also choose purchases on entertainment after the introductory period.
You receive 1X points on all other purchases after the introductory period.
0% introductory APR.
No foreign transaction fees
No annual fees for Premier and Advance customers.
For HSBC Travel Benefits
Get ten percent off at Onefinestay.
You receive a MasterRental™ coverage, which offers theft protection to most rental vehicles and physical damage.
You also receive Mastercard Travel & Lifestyle Services™, which connects you with access to luxury travel amenities, benefits, and upgrades, at some of the most sought-after travel destinations either by phone, email, or a personalized online platform.
Everyday Values and Experiences
You enjoy a complimentary ShopRunner membership for unlimited free 2-day shipping and free return shipping in over 130 online stores.
You get over $5 for delivery of drinks, food, and groceries (excluding taxes, delivery fees, and tips) all with Postmates
Cool priceless offers with discounted access to selected golf courses, complimentary ground passes for PGA Tournaments, priceless Lessons with a PGA Tour professional, and more.
You get consolidated debt
You get to pay down balances faster
save money on high-interest balances
Tap & go™ with any HSBC credit card which is faster than swiping or inserting your card to pay.
How to apply for HSBC Advance Credit Card
To be eligible for an HSBC Advance Mastercard credit card, you must have an existing U.S. HSBC Advance or Premier checking account relationship.
Here is how to apply is you are New to HSBC
Here is how to apply is you are an existing HSBC Customer
Log on to Personal Internet Banking to apply for an HSBC Advance credit card.
You can also locate the nearest branch to you and apply for the card in person.
How to activate HSBC Advance Credit Card
You can activate your card online by
Log in to online banking
Select the account you would like to activate the card for
Select "Manage", next Activate card, and follow the next set of instructions.
You can activate your card via Phone
How to Log into HSBC Advance Credit Card
On your browser go to https://www.us.hsbc.com/.
Type in your username
Tick 'Remember me' if you want to be remembered when you want to login.
Finally, click 'Continue' to proceed further.
How to recover a lost HSBC Advance Credit Card Username
Type in your Social security number
Select your card type, HSBC card number, and PIN.
Click "Continue".
How to Access HSBC Advance Credit Card Customer Service
You can call, write or send a message via the card site at: https://www.us.hsbc.com/help/.
Also Read >>>> Aqua Credit Card – Apply for Aqua Credit Card