Dick's Sporting Goods Credit Card
With Dick's Sporting Goods Credit Card, you earn savings on all your sporting gear. It is issued by Synchrony Bank.
The rewards from this Credit Card can only be used in person at Dick's Sporting Goods stores, Field & Stream and Golf Galaxy, and at other store brands. You can't use this credit card for online purchases, as much as you would want to.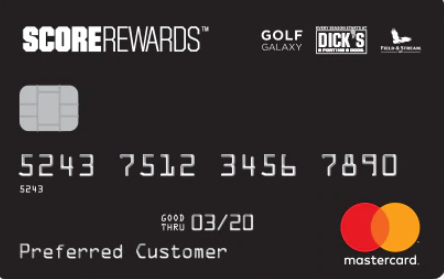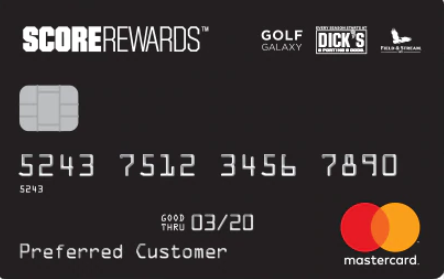 Benefits of Dick's Sporting Goods Credit Card
No need to pay annual fees.
Your card is accepted wherever a Mastercard can be used.
Each money spent on in-store purchases gets you 2 points, and for every 300 points, you stand a chance of getting $10 in merchandise rewards.
Promotional financing offers, like not having to pay interest as long as the total amount is paid before a specified period of time fizzles out.
There's an intro offer.
Get 2 points for every $1 spent on in-store purchases.
The points gotten in Dick's Scorecard program aids you to earn a $10 merchandise reward for every 300 points.
You get a point for every $3 you spend on out-of-store purchases.
How to get Dick's Sporting Goods Credit Card
On the homepage, move down and click "Apply Now".
As the new screen pops up, fill out the application form.
Enter your personal info, income details, housing detail.
Then go through your data that you filled out.
Navigate down and click "Continue", and go through with the direction to finish your application.
How to Log into Dick's Sporting Goods Credit Card
Open your browser dsg.syf.com/login/.
Scroll to the 'Access Your Account' page
Type in your User ID
Enter in your Password
Tick "Remember Me", if you need to remain logged in.
How to Activate Dick's Sporting Goods Credit Card
Call the number listed on the sticker to verify your info and get your account activated.
User ID or Password Recovery
Use the primary account holder information or recover your password.
Visit the dsg.syf.com/login/reset
Key in your User ID
Type your Zip Code
Finally, tap on the "Continue"
How to Register Dick's Sporting Goods Credit Card Online Access
In order to register for online access, you need to enter your account number and billing zip code:
Pay a visit to dsg.syf.com/login/.
Enter the account number
Type in billing zip code
Click "Continue".
This will help you in the online access registration to your Credit Card.
How to report a Stolen or Lost Card
The automated phone number to call is available 24 hours a day.
After calling, your account will be closed and a new account number will be issued to you.
Go through your account activity, and if you find any unauthorized purchase, report it to customer service.
How to Access Dick's Sporting Goods Credit Card Customer Service
You can call the toll-free number right on your statement or on the back of your credit card. You can also send a mail to Synchrony Bank via their email address.
Also Read >>>> Hilton Honors American Express – Benefits – Application.