Assent Platinum Mastercard Application.
The Assent Platinum Mastercard issued by Synovus Bank is a great choice for hotels, car rental, and anywhere credit cards are accepted. This credit card is designed exclusively for people with low or perfect credit, in order to aid them to repair their credit, as well as offering all the Mastercard benefits that can help make your card usage experience sweeter and more rewarding.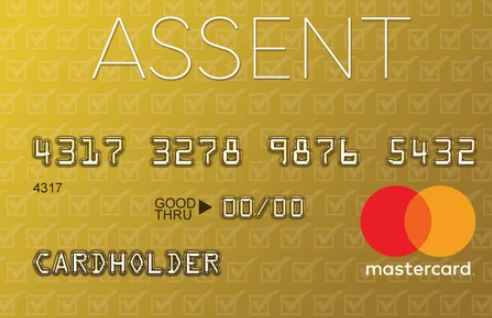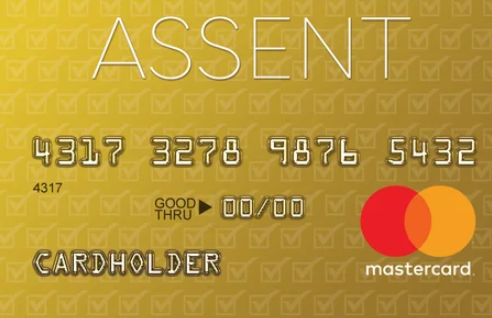 Benefits of Assent Platinum Mastercard
The benefits of Assent Platinum Mastercard includes:
0% APR on purchases for 6 months.
You get a Full-Feature Platinum Mastercard® Secured credit card.
Monthly reports to all 3 major credit bureaus to establish a credit history.
Ideal card for hotels, car rentals, and acceptance anywhere credit cards are accepted.
Nationwide Program, not yet available in NY, IA, AR, or WI as at the time of writing.
24/7 online access to your account.
There's a credit line, secured by your fully-refundable deposit of $200 – $2,000 submitted with the application.
How to apply for Assent Platinum Mastercard
To get approved for the Mastercard, use the outlined steps:
On your browser got tohttps://www.assentsecuredcard.com.
Enter your info correctly, starting with your first name, last name, home address, city, state, home phone, zip code, and email address.
"Do you have an active checking account?" provides an answer.
Tick 'I certify that I am a U.S. resident over the age of 18.
Next, click "Click Here to Apply".
And your application for platinum MasterCard will be successfully made.
How to know Your Assent Platinum Mastercard Application Status
After applying for the card, you would want to know the status of your application. To check your application, use this guide:
Visit the credit card website https://www.assentsecuredcard.com.
Tick "check your application status".
Enter your first name, last name, last 4 digits of SSN.
Lastly, click "Check my application status".
Your MasterCard application status will be displayed.
How to activate Assent Platinum Mastercard
Pay a visit to https://www.firstprogress.com.
Also, you can visit the card website to get the phone number to call if you prefer activating your card over the phone.
How to Login to Assent Platinum Mastercard
Go your https://www.firstprogress.com.
Move to the left-wing of the page.
Tap the "Customer Center Login".
Next, type in your Online ID and Password.
Then, tap on the "Login".
If you can't sign in because you forgot your Online ID or Password, just move down, and click on the "Forgot your online ID/ Password", and have them retrieved.
How to make payment Assent Platinum Mastercard
You can make your card payment:
By logging into your online account
use of Prism's mobile app.
By calling the customer service to be directed on how to make payments.
How to contact Assent Platinum Mastercard customer care
You can contact a customer care rep, by calling on the number listed on the website, or online through the card's official website.
Also Read >>>> David's Bridal Credit Card – Activate David's Bridal Credit Card